Ferrigno Legacy takes on Giant Killer Labs
The Ferrigno Legacy was held in Rancho Mirage, CA on the weekend of November 20th.  It was a great turn out and Giant Killer Labs was fortunate enough to be welcomed as one of the sponsors at the show.  Giant Killer Labs is a new supplement company that I started and is a collection of supplements that are very effective in the world of natural bodybuilding.  We currently have three products – the first to hit the market was LINKED, a test booster.  Our fat burner, Cut Creator and pre-workout, Kill Zone completes the triple threat that you need while trying to get shredded and maintaining lean muscle.  Use promo code INSTA20 to get 20% off all our products.  Visit www.giantkillerlabs.com.
Along with our company, there was a number of big companies like Quest Nutrition, Cellucor, Chris Cormier and many others.  The show started on Friday featuring the IFBB Pro division with Shawn Ray MC'ing.  The red carpet was also held on Friday night and Lou Ferrigno made an appearance and of course presented the trophies to the overall champions.  The trophies that were handed out that night were in my opinion some of the best looking trophies in bodybuilding today.  It's a homage to his old television show that I grew up on The Incredible Hulk.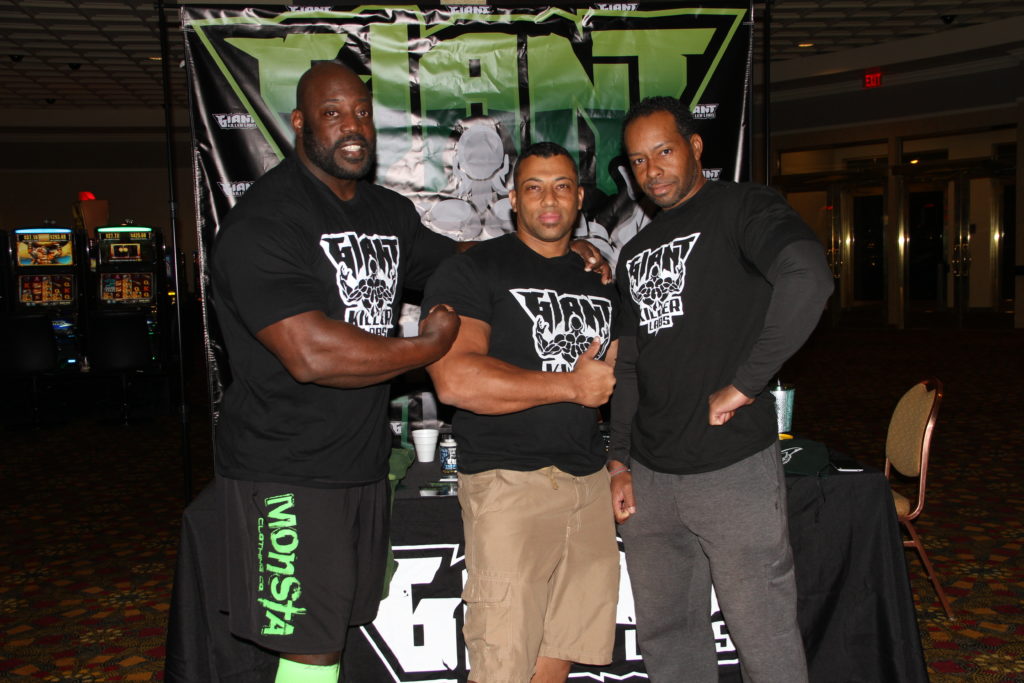 The next day was the amateur's time to show off on stage.  And who could be better to MC but Lou Ferrigno Jr.  It proved to be a packed house with over 300 competitors and 1,500 spectators.  The competition was stiff by the looks of athletes walking around the casino next to our booth.  This show breathes life back into bodybuilding.  It's classy and appreciates all athletes – pro and amateur alike.  Many of the winners were presented with medals that were nostalgic to the awards from the 70's.
The Augua Caliente casino was a prefect venue.  The show had a Vegas night life feel, but without all the traffic and congestion.  Even if you couldn't book a room at the casino, Homewood Suites was just 10 minutes away and just as nice, providing a full kitchen which can be very useful if you're a competitor.
The pool party was on the third day and competitors and sponsors were invited to celebrate.  Even though we weren't able to attend I'm sure it was nice.  There's always next year.  You can register for next year's Ferrigno Legacy at: http://www.ferrignolegacy.com/index.